Mr. Joel was Jewish and his wish was to benefit charities which promote the Jewish faith and to help Jewish people in need. We consider applications from Jewish charities that help the elderly, disabled adults as well as children and young people.
Please note grants will only be considered from charities within the geographical area we support.
Jewish Charities
Gesher School
Gesher is an Ofsted Outstanding Independent Jewish All-Through Special School that offers children who are differently able and learn differently an exemplary and tailored education. Gesher ensures that each child's needs are met through a whole and multi-therapeutic team approach with wellbeing and emotional health at the core. Gesher gives children the confidence and resilience to maximise their potential and flourish to the highest of their abilities.
"Parents describe the school's work as 'in a different league' and 'life changing'."
The support of the Childwick Trust has been critical to our children and young people flourishing at the school. The Trust's support has enabled us to extend our sensory room and range of sensory equipment, develop our IT infrastructure at the school with items such as whiteboards, iPads and other communication devices. Additionally during Covid when many of our children and families were in crisis the Childwick Trust's support enabled us to provide additional therapy time to our students. Ensuring they had stability, structure and a safe space to discuss their feelings during a hugely challenging time.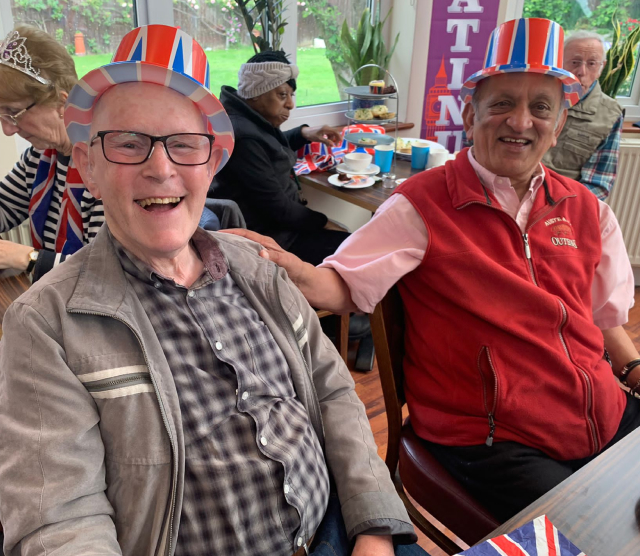 Jewish Deaf Association
Thanks to The Childwick Trust, older, isolated Deaf and Deafblind sign language users – many frail, with reduced mobility and/or dementia – can enjoy hot, nutritious lunches at our warm and friendly weekly Day Centre, whilst joining in a range of accessible, fun, stimulating activities, alongside friends they can communicate with.
The Childwick Trust enables JDA to maintain excellent catering standards and provide these vulnerable older people with delicious meals to suit all tastes and medical/dietary needs. Many of our clients live alone and are unable to cook for themselves. Only at their much-loved JDA can they benefit from fresh, healthy food, where lunch is often the highlight of their week.
We also support
In addition to Jewish charities, we also support charities in the following areas